View services online on
our utube channel
"Loving God and serving our neighbour... 
serving God and

loving our neighbour"
We have a range of activities within our church - Sunday School (with creche), Youth Group, Guild, Prayer Group
and our Social Committee work tirelessly on various
events throughout the year.
Below are some pictures of events we have held this year .  
A warm welcome is given to anyone who would like to join us at any of our events or groups. Below are some of them:


"Hello everybody,
The great thing is that we don't need to meet in order to pray.
We can all do this in the privacy of our own homes and in our
own time and if there was ever a time for prayer this must be it!
Prayers don't need to be long or full of difficult language but
should come from the heart as a conversation with God about
what matters to us.
Each one of us will have our own list of priorities to pray about
and as this disease develops in our own community, as it seems
it might, these priorities might change. At the moment, as a community,
I think we need to pray for the front line staff in the NHS some of whom
are going through training at this time in order to be able to cope  with
the expected rise in patients and all the trauma that can go on when
looking after seriously ill people. We need to think of the businesses
small and large who are impacted by the close down and all the
people suddenly without income and the fears that that brings.
This all within our own community.
And each one of us will want to pray for those nearest and dearest to us and our children and grandchildren who find themselves without school to go to. We should also thank God for the initiatives taking place within our own communities to help those needing assistance and keep people in touch when normal social interaction is not possible. God needs us to work out practically what we pray for!
Finally, living in this part of Strathearn two Psalms come to mind encouraging us to put our trust in God. Firstly, Psalm 23 which shows in this time of trouble and fear how God is there for us and also Psalm 121 which is the one about looking to the hills, which we can all do from Mid Strathearn, but how our help comes from God. The hills are a great assurance, however I always feel, of the permanence of His creation in a time of trouble.
None of us can do all the things to help in that need to be done in the present situation but if we do the things that are advised by the government, proper washing, keeping our distance etc and pray I am sure we will cope with whatever happens."
Kind regards,
David Cameron
Prayer Promoter
The DIY group meets fortnightly on a Monday
evening in Madderty Hall from 7.30 - 9pm.
The purpose of the group is to allow young people an opportunity
to get together and discuss issues that are important to them,
get out and about when the weather is fair, and to get involved in the
community by raising money for charities of their choice and to
generally have some fun together.
At the Christmas Fayre in Madderty Hall, the DIY group joined in
alongside the church on their cake & candy stall, and sold
homemade shortbread and pretty jars of hot chocolate mix.
We raised £172, which was divided equally between charities
chosen by the young people. These were Cancer Research UK,
Parkinson's UK and MS Research, which the young people felt
were relevant to themselves or people close to them.
Recently the group have attended the Norrie Miller Walk Light Show in Perth, and also took part in the churches 'Festival of Flowers' last May. The picture on the right shows the arrangement the girls put together and displayed on the day.

We always have food of some kind which is often linked to the activity we are involved in on the evening.
All young people of secondary age are warmly invited to come along.
If you would like more information about the group please contact:
Sheena Haddow (01764 683483). or Anne Cramb (01764 683311)
Our local group meets on a regular basis throughout the winter/spring periods at Madderty. The meetings are held in Madderty Church Session House. Everyone is welcome.The next meetings of the Guild are as follows:
Madderty Guild held a Festival of Flowers in Madderty Church on the 27th and 28th May which included a display of Wedding Dresses and Christening Robes worn in Madderty Church. See the picture from the event above.

They where delighted to have so many visitors who enjoyed the day. They also thanked all the people and groups involved in the event. Special thanks to the Madderty Primary School and DIY Group and the Sunday School who created their own arrangements. Below are some photos to remind you of the event. We are pleased to confirm the event has made £803.
Our usual monthly Prayer Meetings held on the last Wednesday of each month (not December) in the Session House beside Madderty Church will due on the Coronavirus not be held until further notice. The Prayer Group meetings gives an opportunity for anyone to draw aside for a time and pray silently or in company with others over matters which are important to them be they personal, local or international. The time is restricted to one hour and everyone is very welcome. If you would like to know any more please contact David Cameron 01764 683264 or Judith James 01738 730378 We will confirm when the meetings resume, meantime here is a message from David Cameron, our Prayer Promoter.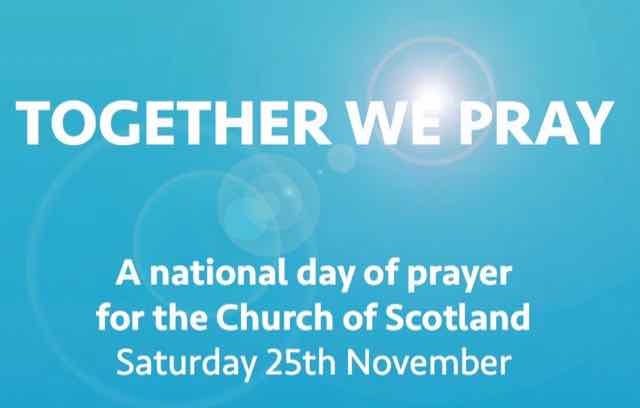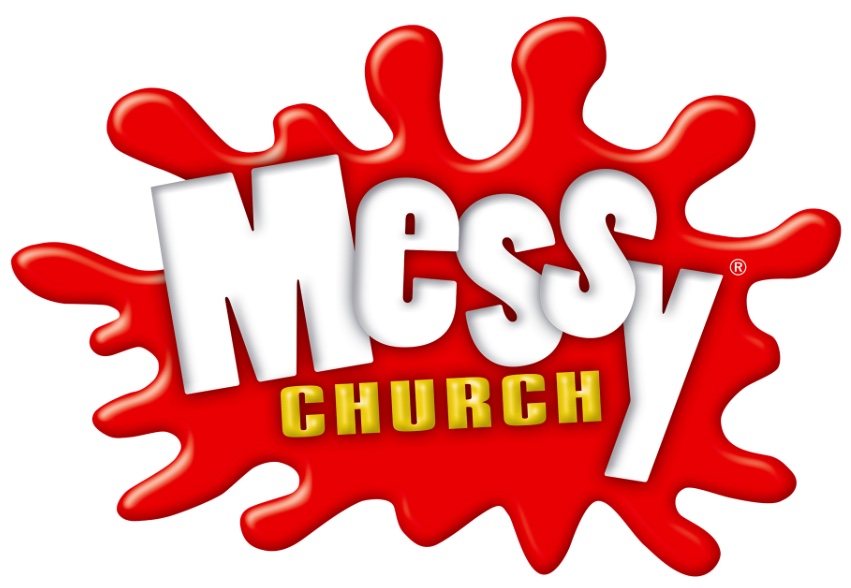 If you are looking for the activities mentioned in the church magazine, we have put these on our "church magazine" page.
You can download and do the activities from that page.
Hope you enjoy them, let us know if you do!
Messy Church is a form of church for children and adults that involves creativity, celebration and hospitality. 
It typically includes a welcome, a long creative time to explore
the biblical theme through getting messy; a short celebration
time involving story, prayer, song, games and similar;
and a sit-down meal together at tables. 
All elements are for, and should include, people of all ages, adults and children. It's all-age. It's fun. It's a church for people at all stages of their faith journey and of any age - a congregation
that is as valuable and worthy of investment as any of your
other congregations.
Here are some pictures from our Easter Messy
Church held on Saturday 13th April 2019.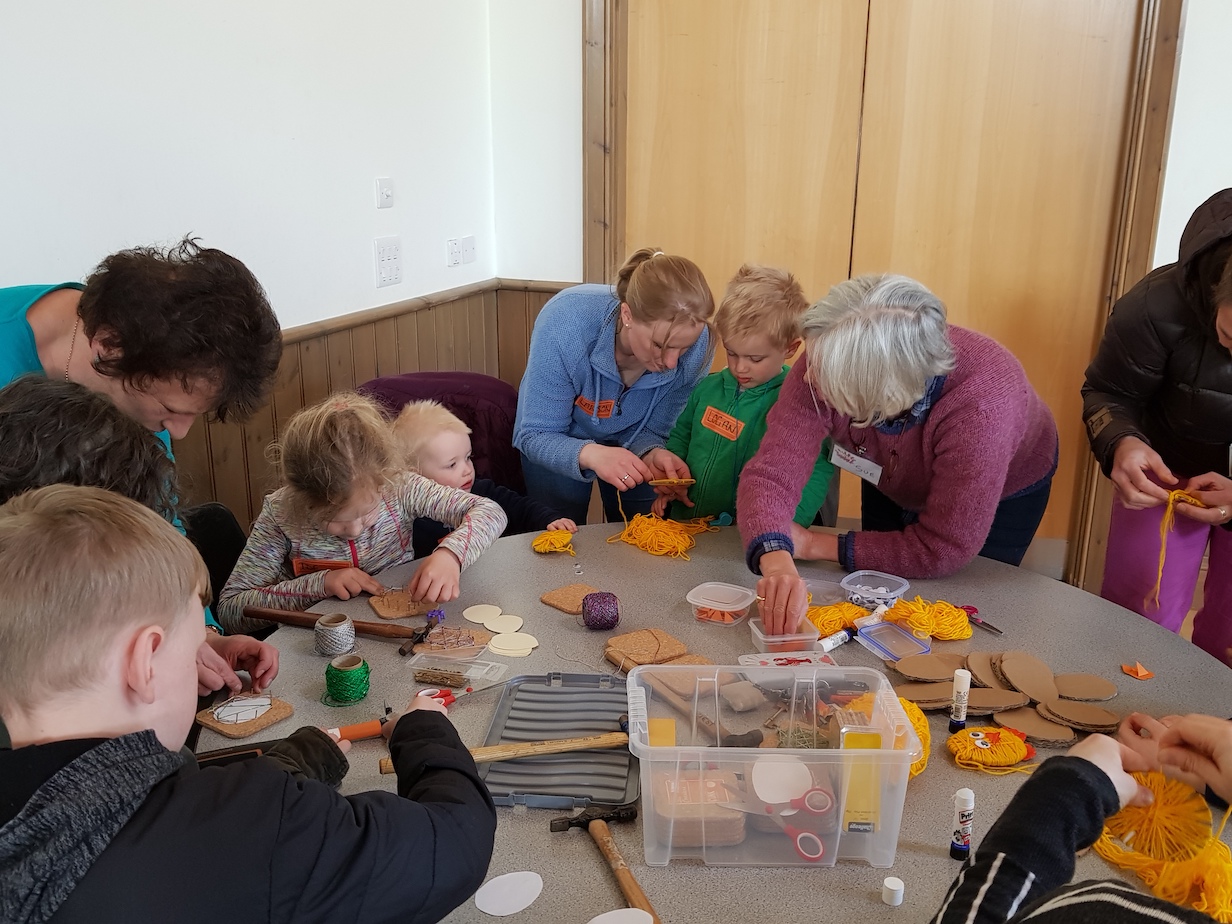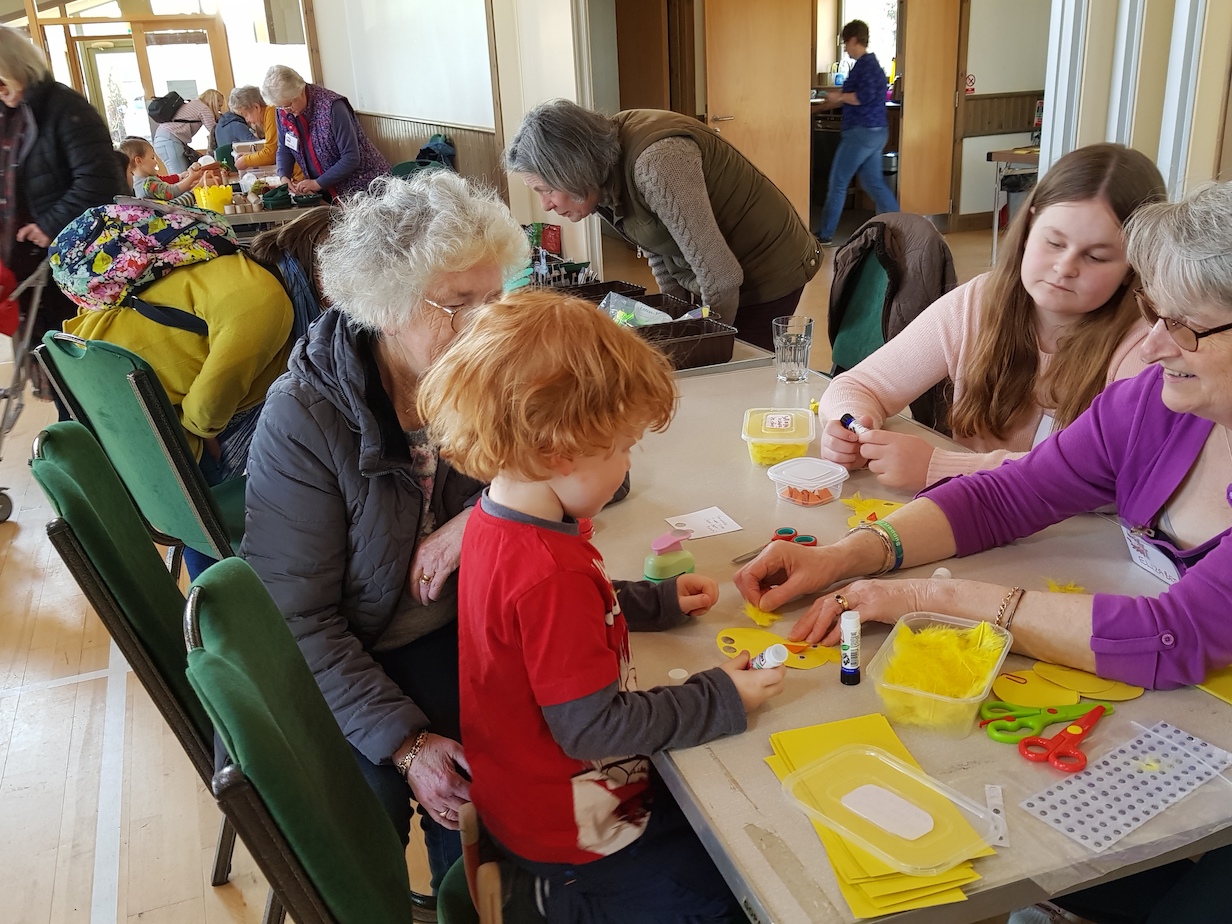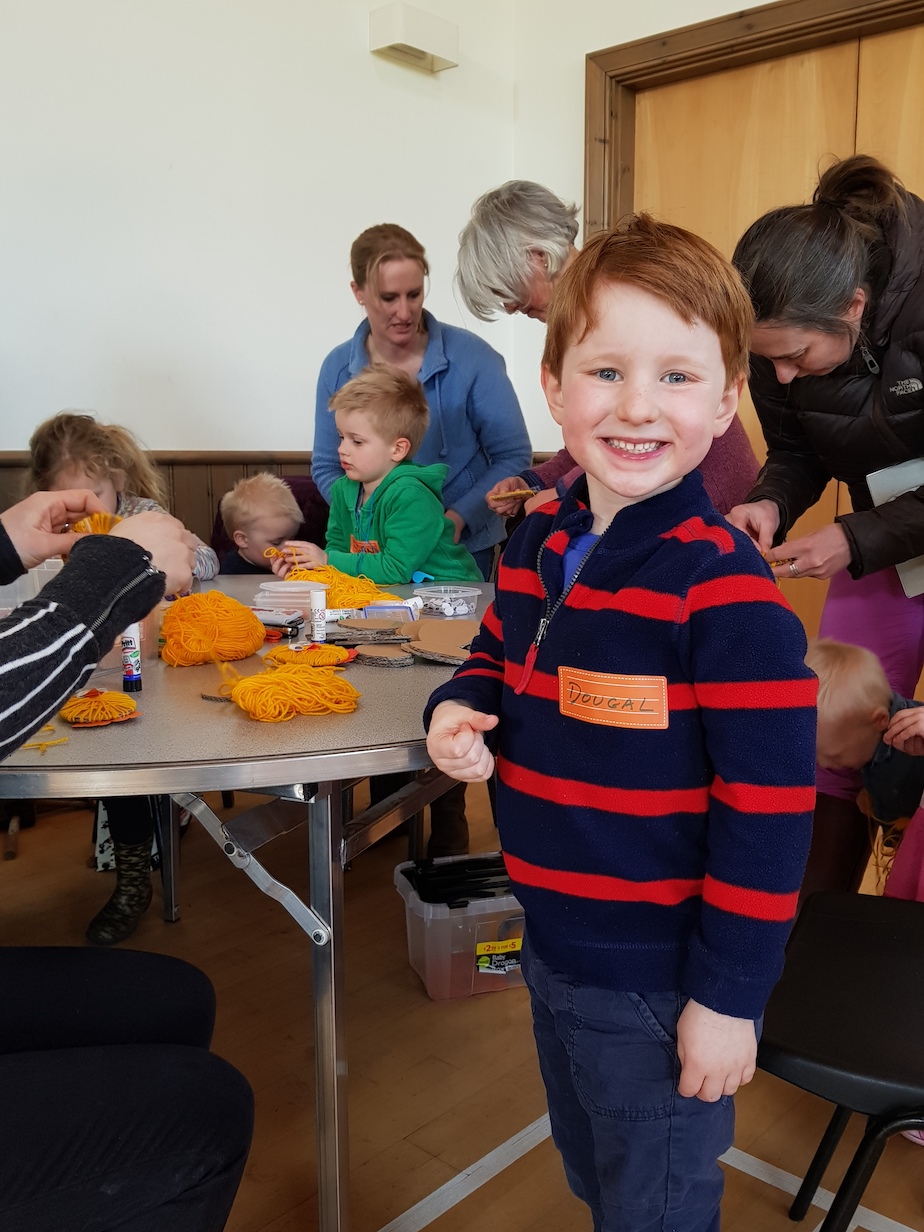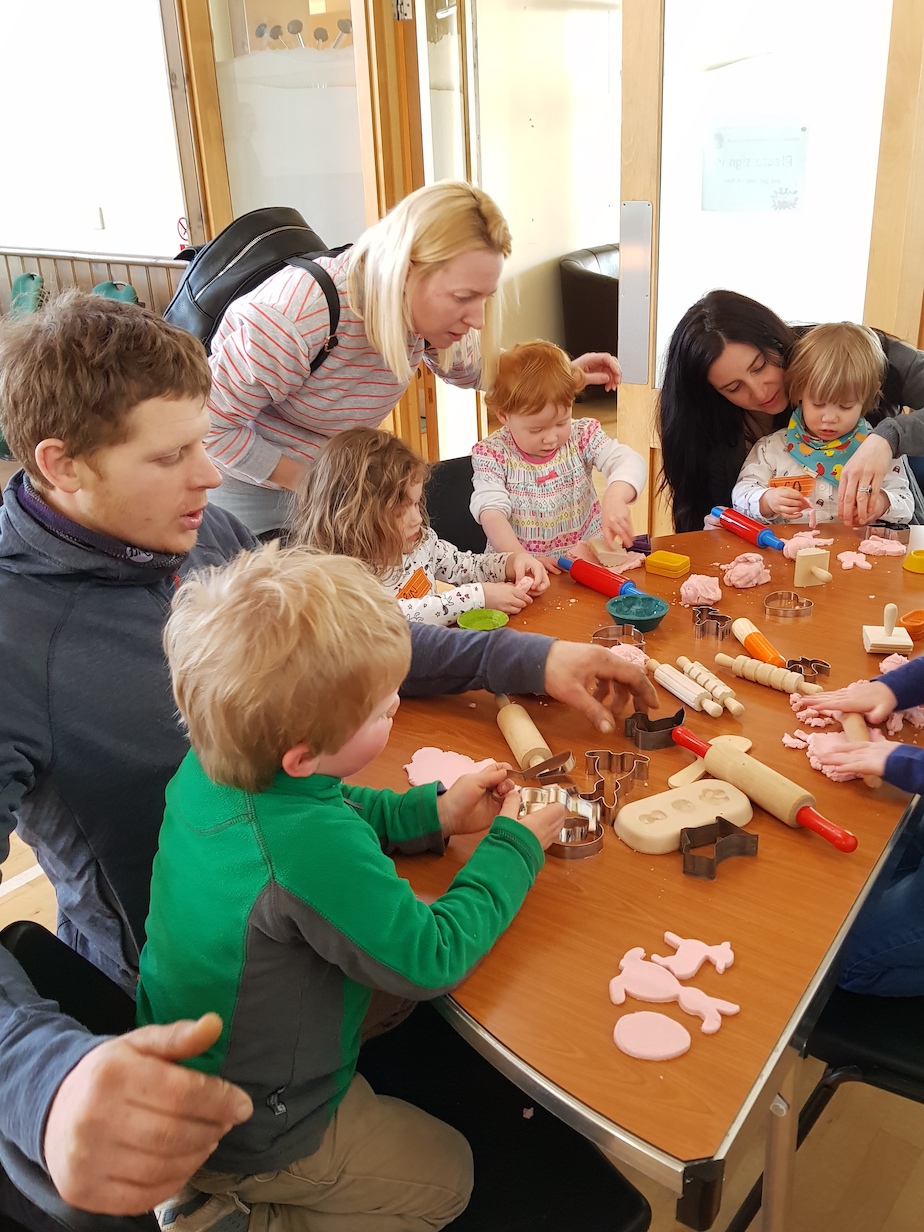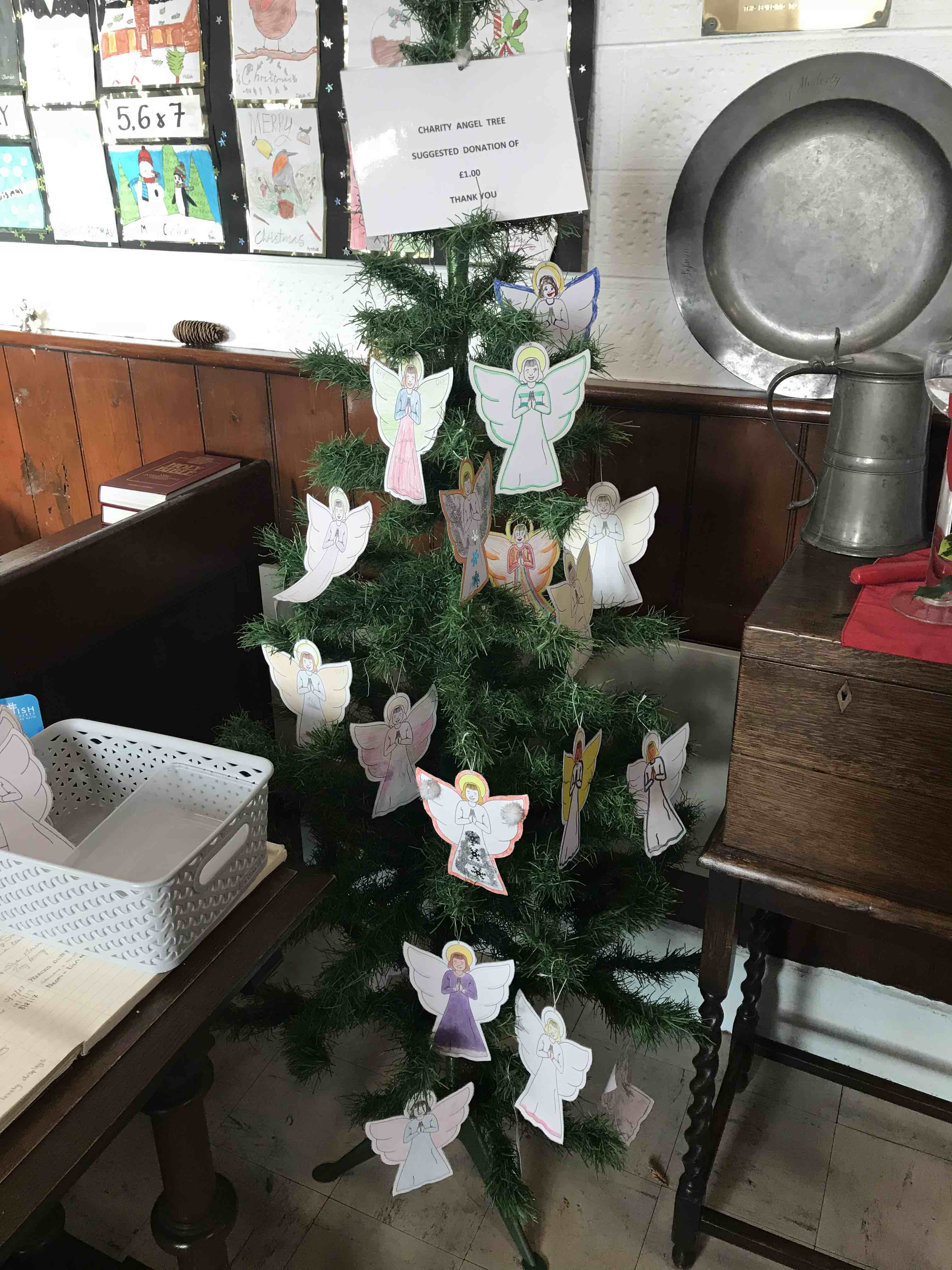 The Sunday School takes place at Madderty and Gask Church Services. The children are present for a short part of the church service.  They then go with their leaders to Sunday School which finishes at the same time as the service.  

All age groups can be catered for. 
There is a Creche for under 3's and the Sunday School groups are from 3 years - P7.
The picture of the tree below was a Sunday School project, with everyone encouraged to design and colour their angel, and make a donation to Crossreach and a  thank you to our Sunday School teachers from Anna and Katie.
For further information please contact Bessie Lyall on 01764 654505.